Wickeln der Triebe
2021-07-12
Wie Sie sehen sind die Reben gut gewachsen. Wir arbeiten momentan viel mit der Hand, um die Triebe alle im Drahtrahmen zu halten. Das hilft alles, um die Trauben zu belüften und somit vor einem möglichen Pilzbefall zu schützen.
As you see, the vines are growing fast. The sunny weather in the Rheingau helps them to develop. Now we are hands on to keep the shoots in line. That helps to keep the grapes healthy.

Blüte 2020
2021-06-21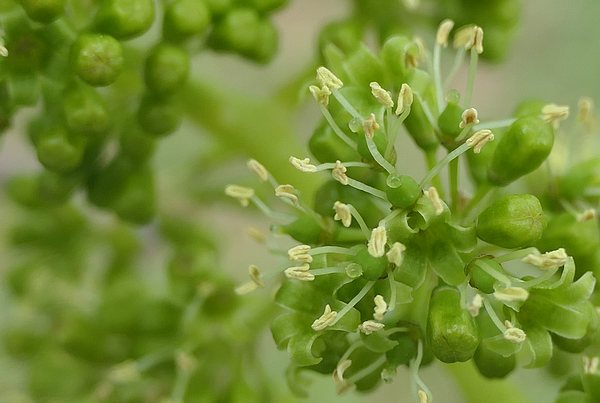 Hier nochmal die Blüte des Rieslings aus der Nähe. Leider hatten wir die letzten Tage viel Regen und Wind, es bleibt also spannend, wieviele Fruchtansätze kommen werden.
The blossom of the vine from a close angle. We had cold and rainy weather the last days. However we are excited of the outcome of the blossom and the fruit.
Die Rebblüte
2021-06-19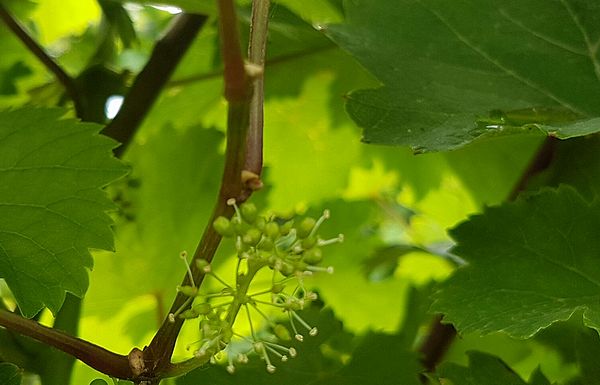 Klein und unscheinbar: Die Rebblüte ist in vollem Gange, hier beim Riesling. Im Kalenderjahr sind wir dabei noch sehr früh und liegen vor dem jährlichen Mittel.
Small and unimpressive: The vine blossom has started. It is ahead of schedule, so we are excited what the summer will bring.
Weinbergs Flug
2021-06-11
Der Frühling war kühl und verregnet, die Reben sind später dran als normal, aber nun treiben sie endlich aus. Es ist ein schönes Gefühl in den Reben zu stehen und ihnen in der Entwicklung förmlich zuzusehen.
Spring was cold and wet. The vines were waking up late, however now they are coming strong. We are enjoying the view of the beginning new vinetage.
Video: Thanks to A.+F. van Loon