2022-07-01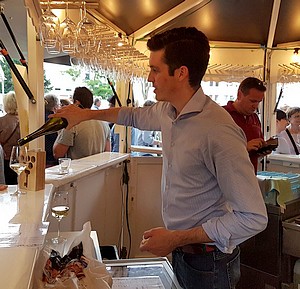 Besuchen Sie uns auf den Weinfesten!
Join us for the wine festival season!
Königstein 30.6. bis 4.7.22
Kranfest Oestrich 7.7. bis 10.7.
Oberursel 5.8. bis 7.8.
Wiesbadener 12.8. bis 21.8.
Wickeln der Triebe
2022-06-29
Wie Sie sehen sind die Reben gut gewachsen. Wir arbeiten momentan viel mit der Hand, um die Triebe alle im Drahtrahmen zu halten. Das hilft alles, um die Trauben zu belüften und somit vor einem möglichen Pilzbefall zu schützen.
As you see, the vines are growing fast. The sunny weather in the Rheingau helps them to develop. Now we are hands on to keep the shoots in line. That helps to keep the grapes healthy.

Entblättern
2022-06-27
Warum Entblättern wir die Laubwand in Höhe der Trauben? Weil wir alles tun um die Qualität zu erhalten!
Why are we taking of the leaves from the vines? Close to the grapes we want to let the wind go through and dry up the grapes after a possible rain.

Blüte 2022
2022-06-06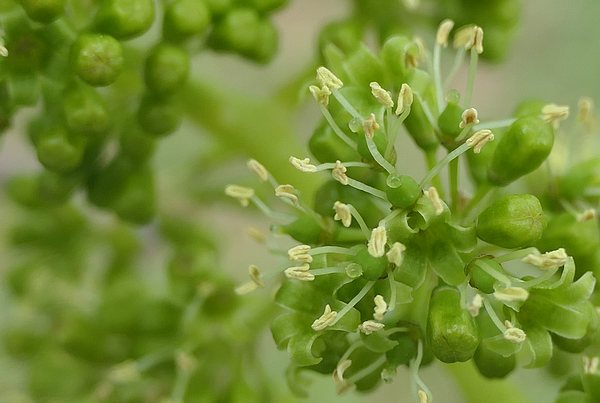 Hier nochmal die Blüte des Rieslings aus der Nähe.
The blossom of the vine from a close angle.