Impressions

Get some ideas about our events:
Vorankündigung Weinversteigerung 21.02.2022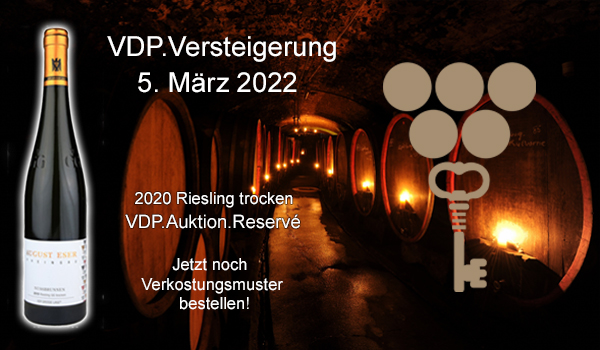 Be part of our Online auction of the VDP on March 5th.
We have opened our treasure chamber with a 1967 Riesling and the latest vinetage 2020 VDP.AUKTION.RESERVE in a 0,75l and 1,5l Magnum bottle. Stay tuned!

In Germany we can deliver a sample. Drop your order: August Eser - VDP.AUKTION RESERVE - Verkostungsmuster (eser-wein.shop)


Kinder-Krebs-Tag 15.02.2022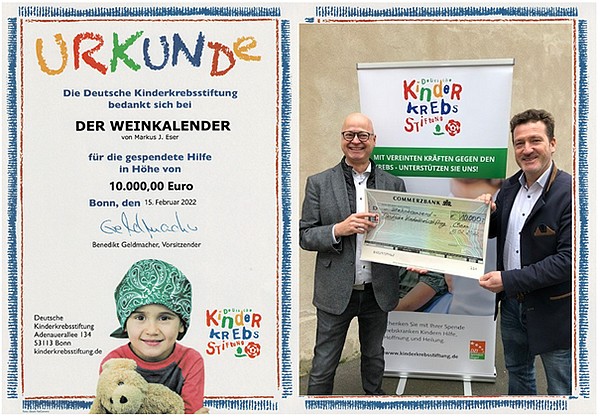 Today is the international child cancer day. Perfect timing for Markus Eser to donate 10.000€ from his wine calendar to the cancer foundation.
Instandsetzen der Drahtanlage 07.02.2022
Im Weinberg arbeiten wir nun nach dem Rebschnitt an dem Instandsetzen der Drahtanlage.
After the pruning we controll and repair every wire in the vineyard.
Morgendlicher Frost 21.01.2022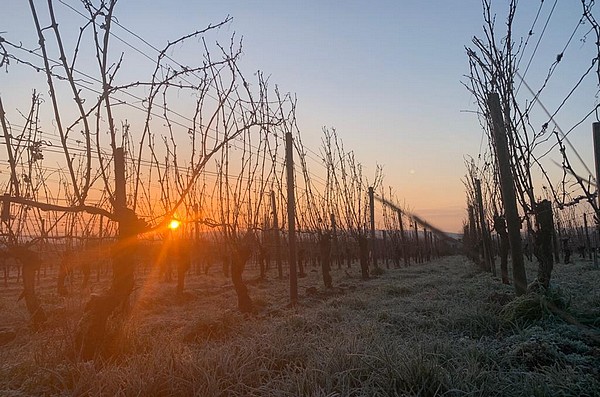 The sun is rising and welcoming us in the vineyard. Time for pruning with a bit frost in the air.
Bildquelle: Wüsteney
Gesegnete Weihnachten 24.12.2021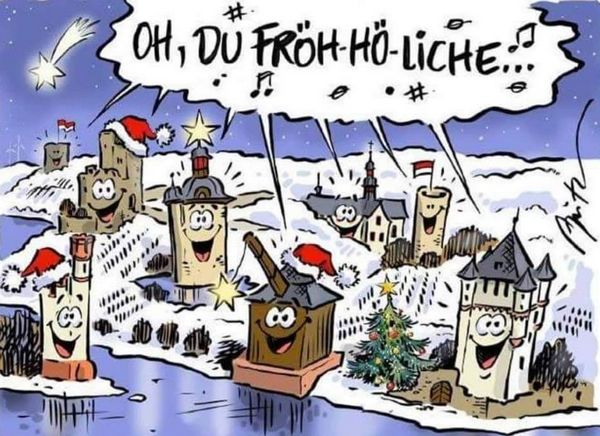 Thank you for 2021 and have a merry christmas. We hope you enjoy the season under the given surcumstances. However enjoy our wines.
Here are the greetings from the Rheingau and its sites.
Bildquelle: Apitz
Frohen Nikolaus 05.12.2021
Have a great Saint Niclaus day and a merry second advent. Maybe enjoy our Pinot Noir from the single vineyard called St. Nikolaus... See you soon!
Erster Frost 03.12.2021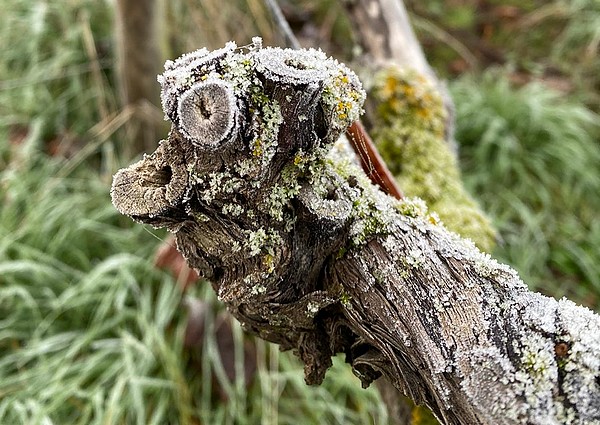 Definitely winter has arrived: The first frost has arrived in the vineyards. Now the time of pruning is slowly beginning: The nutrients are withdrawn into the old wood and we remove the one-year-old shoots and give the vine a proper pruning again.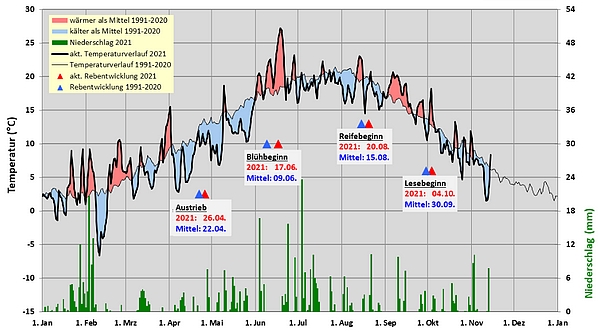 After three years of hot and dry weather, we faced an outstanding and challenging year. I will summerize over the next days. Sorry, mostly will be in German.
Quelle: Deutscher Wetterdienst
Indian summer im Rheingau 28.10.2021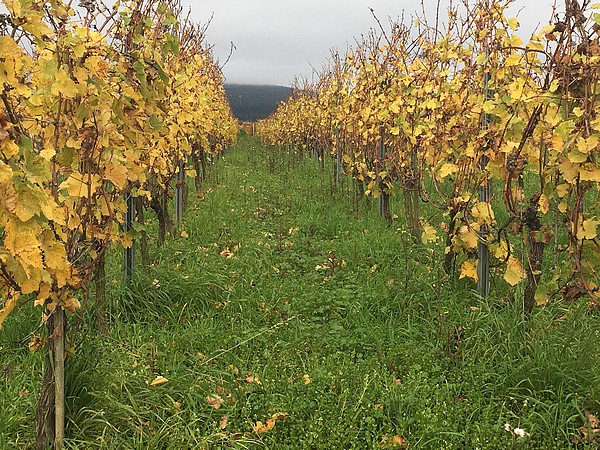 Take a walk along the Rheingau valley and enjoy the changes of colour from green to yellow and red.
A new interpretation of "Indian Summer".
Trester zurück in den Weinberg 15.10.2021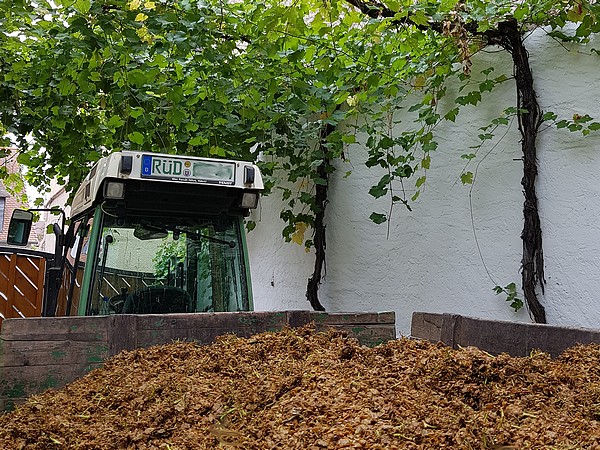 After the pressing we drive the pomace back into the vineyard. We give nature back what we don't need: skin, stems, seeds etc. This increases the humus content and we don't need to fertilize.
Handlese 15.10.2021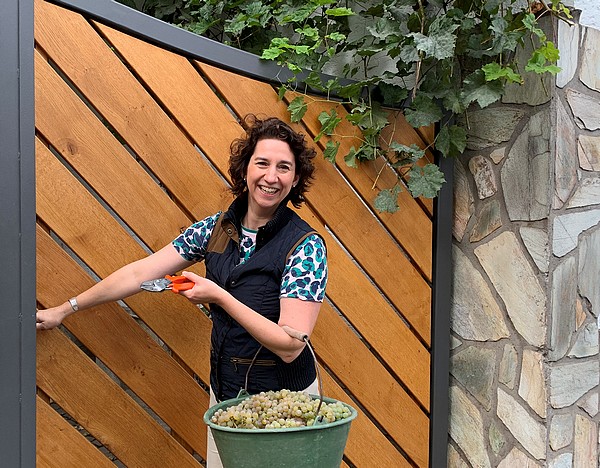 Finally grapes are coming home. At the best point of ripeness we picked them by hand.
Goldener Riesling 13.10.2021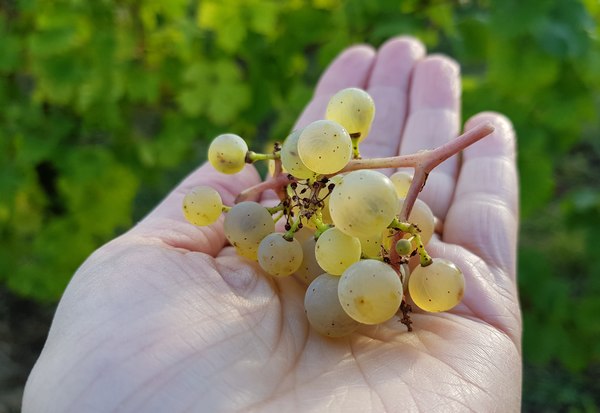 Perfect golden shining Riesling grapes. Ready to be harvested. I just fell in love with grapes...